Electrocom emphasizes optimum value, providing cost-effective communication systems to our customers. This is demonstrated by how well the system functions, how long it lasts, and how trouble-free it is over its life span. Electrocom furnishes quality products from manufacturers such as Rauland a division of Ametek, Inc.
Electrocom has extensive experience with healthcare facilities. We have designed, installed and maintained healthcare systems for over 60% of the healthcare facilities in Western Washington
Electrocom was established in 1946 as the W.D. Lasater Company. The primary focus of the company was industrial, institutional/school, and health care communication systems.
Our expertise in school communication systems is unmatched in the Northwest. Electrocom's dedication to providing service second to none, and our partnership with manufacturers of the most innovative products on the market make us the best choice to enhance classroom, campus, and district security.
Electrocom provides and installs complex and robust systems for many different applications in office buildings, warehouses, and factories as well as for city, county, state, and federal agencies. This work includes sound reinforcement, audio distribution and recording, paging, intercom, wireless clocks, asset tracking, monitoring, and video integration systems.  We also provide design services for these systems, and implement designs specified by other firms.
Electrocom understands that the safety and satisfaction of every patient is critical.  As the largest nurse call system provider in Western Washington, we offer the solutions necessary to reduce noise, improve patient safety, reduce staff response times, and increase staff efficiency.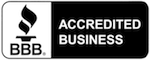 Don't Be Shy
If we didn't answer all of your questions, feel free to drop us a line anytime.