Communication systems have become a necessary component of current classrooms. Electrocom can provide your district with a comprehensive system that will meet your current and future needs. The Rauland Telecenter U provides a centralized IP platform for your school, a district-wide communications solution and enhanced safety functions. Features such as mass notification, all page, wireless calling from the classroom, lockdown and modified lockdown will complement your emergency plan. We are able to upgrade existing legacy systems to include many of these new features.
Electrocom also specializes in sound and AV systems for all areas of the school campus. We have designed, installed and maintained over 600 school systems and we can offer you solutions in the following areas: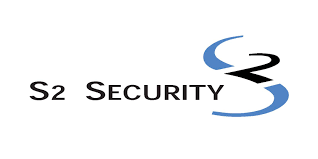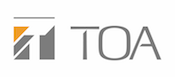 Telecenter U is a full IP intercom that allows educators to take a proactive approach in a crisis situation by providing both pre-recorded messages as well as live announcements for different crisis scenarios.
Telecenter U also makes managing schedules effortless – programming bells and synchronizing clocks are readily accomplished from anywhere on the network via an easy-to-use web-based interface.  Bell schedules can be easily managed either centrally or school-by-school.
The Telecenter U allows three flexible migration options:
Install an overlay to your legacy equipment to leverage your existing intercom system, cable, and speakers regardless of the manufacturer.
Install the full IP solution which allows you to install the Telecenter U on your existing network for all your critical communications.
Install a hybrid solution which allows a full IP Telecenter U solution working seamlessly with a Telecenter U overlay to control your existing intercom regardless of manufacturer.
Integrated and Wireless Clocks ensure all campus clocks will always be in sync and on time.  Electrocom has provided and installed clock systems in Schools, Industrial facilities, Hospitals, and the Commercial market for over 70 years.  Electrocom provides wired, wireless, and Wi-Fi clocks from the top clock manufacturers in the business.
Electrocom has many years of experience in the design and installation of the latest Audio/Visual technology for classrooms to enhance the learning experience.  We would work with you to help you select and install the components and wire that is the most appropriate for your application based on quality, functionality, and budget.  We provide user need analysis, infrastructure, and network design to fulfill all your requirements.
Update any sport venue with an LED scoreboard.  LED scoreboards can seamlessly switch between full video, picture-in-picture, and full scoreboard view with the touch of a button.  Standard sizes are 5'3" x 8'5" to 6'3" x 11'7", and we offer custom sizes as well.  These scoreboards can operate with a laptop computer or a traditional control console.  They accept live video, streaming video, and pre-recorded video.  You can combine this system with new or existing Sound System equipment to deliver a full Audio/Video solution to your venue.
Electrocom offers a wide variety of digital signage, from basic systems to state-of-the-art digital signage solutions that can integrate with your Critical Communication Systems.  Digital Signage can combine animation, graphics, text, video, and audio to get your message out to the proper audience.
Electrocom has been installing Commercial Sound Reinforcement and Audio/Video Systems throughout Northwest Washington for well over 70 years.  Our Sales staff and Technicians are continually learning about new technology in order assist you in the design and installation of equipment for any venue whether small or large.  Systems installed by Electrocom will work the first time, every time.  We work very hard to design and build systems tailored to the end-user, so they are easy to operate and function as desired.
Electrocom is proud to offer Primex Wireless sensors.  These sensors make manual monitoring and data logging obsolete.  These state-of-the-art devices continuously monitor conditions such as temperature and air quality, and then communicate with the cloud-based OneVue™ Software via the existing Wi-Fi network to record the data.
Primex sensors are simple to install, and use advanced authentication and encryption protocols. Sensors can call, email, or text key personnel when conditions are out of tolerance.  Thresholds and alerts can be customized by individual device or by groups of devices at one time.  Using the OneVue™ software, the system can automatically capture and store back-up monitoring data.  The data can be exported to comply with regulatory audits.  The exported information meets or exceeds the requirements of the TJC, CDC VFC, FDA, State Boards of Pharmacy, and other AHJs.
Don't Be Shy
If we didn't answer all of your questions, feel free to drop us a line anytime.