Electrocom has provided and installed complex and robust systems for many different applications in office buildings, warehouses, and factories; as well as city, county, state, and federal agencies. This work has included sound reinforcement, audio distribution and recording, paging, intercom, wireless clocks, asset tracking, monitoring systems, and video integration.  We have provided design services for these systems as well as implemented designs specified by other firms.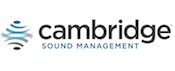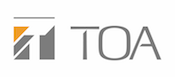 Public Address Systems are a critical infrastructure component of both small and large facilities.  Electrocom has been supporting the public address needs of our customers for decades.  We have extensive experience designing, installing, and maintaining Public Address Systems in many different types of facilities.
A wide variety of Commercial and Government entities require their own unique implementation for improving customer or employee comfort, employee productivity, and just plain old speech privacy.  Many new buildings constructed today are using highly reflective material such as glass and concrete.  While aesthetically pleasing, these materials do have an effect on the acoustics creating an environment that may be distracting or reduce speech privacy.  Cambridge Sound Management products let us create a Sound Masking System that can increase employee performance with fewer distractions, and prevent sensitive information from being overheard.
Electrocom can assist in the design and installation of the most up-to-date Audio/Visual technology in any area or facility. From small venues such as training rooms, offices, churches, or theatre Green Rooms, to large venues such as boardrooms, warehouses, theatres, stadiums, and gymnasiums, we can help provide the system that is the most appropriate based on quality, functionality, and budget.  We can provide user need analysis, infrastructure, and network design to fulfill all the user's requirements.  Systems installed by Electrocom work the first time, every time.  We strive to design and build systems tailored to those who use them for ease of use and functionality.
Electrocom offers a wide variety of digital signage, from basic systems to state-of-the-art digital signage solutions which can integrate with your Public Address and Mass Notification Systems.  Digital Signage can combine animation, graphics, text, video, and audio to get the message out to the proper audience.
Integrated and Wireless Clocks will ensure facility clocks will always be in sync and on time.  Electrocom has provided and installed clock systems in Schools, Industrial facilities, Hospitals, and the Commercial market for over 70 years.  Electrocom provides wired, wireless, and even Wi-Fi clocks from the top clock manufacturers in the business.
Electrocom is proud to offer Primex Wireless sensors.  These sensors make manual monitoring and data logging obsolete.  These state-of-the-art devices continuously monitor conditions such as temperature and air quality, and then communicate with the cloud-based OneVue™ Software via the existing Wi-Fi network to record the data.
Primex sensors are simple to install, and use advanced authentication and encryption protocols. Sensors can call, email, or text key personnel when conditions are out of tolerance.  Thresholds and alerts can be customized by individual device or by groups of devices at one time.  Using the OneVue™ software, the system can automatically capture and store back-up monitoring data.  The data can be exported to comply with regulatory audits.  The exported information meets and exceeds the requirements of the TJC, CDC VFC, FDA, State Boards of Pharmacy, and other AHJs.
Don't Be Shy
If we didn't answer all of your questions, feel free to drop us a line anytime.